Prince Henry's High School, Evesham, commissionned me to update their image, starting with refreshing their school crest and revitalising their colour scheme.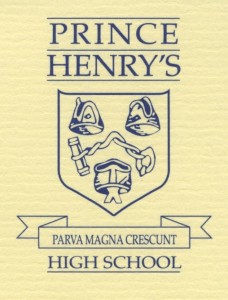 The original crest had been re-drawn so many times over the years, that it was beginning to lose it's definition. I re-created it in a format that will be able to be used in all of the necessary formats (stationery, website, prospectus, school signage etc). Once agreed, I then designed a graphic 'wave' to work with the crest, using the new colour pallette.
The school was very pleased with the end results and is looking forward toprogressing with the next stages.
"Thanks for all your patience and hard work – it is much appreciated and I can tell that we're going to have an end result that will look great and fit very well with the Prince Henry's image." Zoe B, School Secretary.